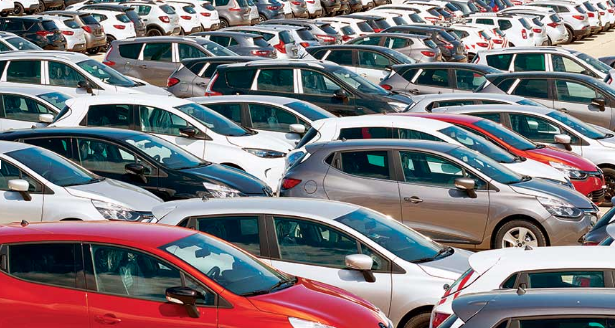 Imagine cruising around Kolkata in your favourite car but haven't broken the bank doing so. But it isn't a dream. You can make it a reality with second hand cars in Kolkata. This stands true for many other cities in India, irrespective of the brand you seek. And often that's the problem; our favourite car brand can be out of our reach. But that isn't the case when it comes to the used cars market. Here, your aspirations are much closer and the best brands available at your fingertips. Here are some of the popular ones in India:
Maruti Suzuki: A subsidiary of a Japanese manufacturer called Suzuki, this brand has been a favourite among Indians for a while now. Founded back in 1981, the brand has since then launched different types of cars such as hatchbacks, sedans, SUVs and many more. Today, Maruti Suzuki is one of the most well-known brands in India, famous for their affordable cars like Wagon R, Alto and Swift that makes them a favourite among the youth.
Hyundai: This South Korean company made its way to India in 1996 and has ever since continued to impress people with its sleek car models and highly efficient features. Their cars like Grand i10 Sportz, Creta and Verna are known to be one of the most comfortable and budget-friendly ones.
Mahindra: It was initially incorporated as a steel company back in 1945. Two decades later, they ventured into commercial vehicles. Today, their SUVs Scorpio and Bolero are a common sight on Indian streets.
Honda: The incorporation of Honda Motor Company goes back to the year 1946. First starting out with two-wheelers, Honda cars are now one of the most renowned options globally. They are known for their SUVs, crossovers, hybrids, hatchbacks, and more. The top selling models amongst these are Honda City and Jazz.
Tata Motors: This company was launched back in 1945 and is one of the biggest Indian automobile companies in terms of revenues. Their cars include a wide range of variety perfectly suitable for people from all walks of life. Family-sized, compact ones, extra features, different transmission types, and more, the brand offers everything that you could possibly want. The company's current top model Tiago Revotron has become the received many positive positive reviews for its mileage and sturdy built.
Toyota: This is another one among the most popular car brands in India. Having originally initiated in Japan in the year 1933, the company has almost 9 decades of experience in the industry. Toyota Innova has been one of their most well-known cars in recent times. Mainly known for their durability, safety control features and great resale value, Toyota is a top choice among many Indians.
The quality of any car is one of the biggest concerns most buyers face. But with the above-listed brands, brand reputation and history is not something to worry about as they all have excellent market reputations in the industry.

Their cars are known for being reliable in terms of performance, making them the best brands to opt for when buying second hand cars. Countless online certified car dealers will offer you the best deals on these brands, so start looking for the perfect one for you and your loved ones!