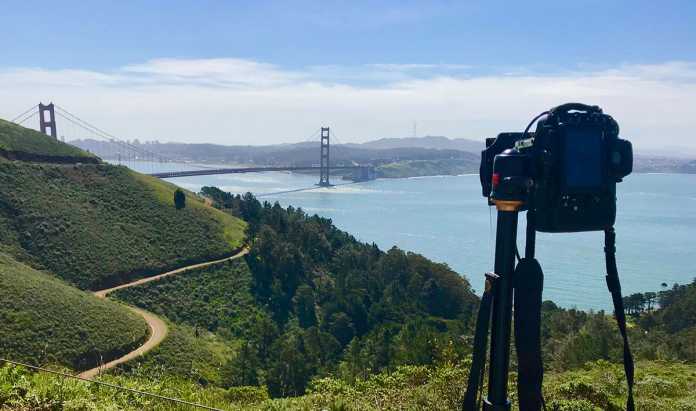 Traveling is a great time for photographers of all skill levels to practice their craft. A change of scenery is often all it takes to get the creative juices flowing. But if you don't have the right gear with you, it could be harder to get the shots you really want. So here are three DSLR camera accessories every traveler should carry with them.
1. Extra Batteries
Today's dslr cameras have a lot of technology built into them. That means they can drain your camera battery quicker than you think. So having an extra battery or two on hand can mean the difference between getting your next shot and having to call it a day before you're ready.
You might want to also consider buying a dual battery charger. This way, you don't have to wait as long to charge multiple batteries. So you can get out there and take more photos sooner.
3. Small Handheld Tripod
Landscape photographers often carry larger tripods to keep their cameras steady for long exposure shots. That works well if you're heading out into the wilderness. But it's not as practical if you plan to spend time taking photos in a city while you travel.
That's why getting a small handheld tripod is a smart idea. It will be lighter for you to carry. And you can set it on just about any surface to get great shots. If you want something really versatile, look for a tripod with flexible legs that you can wrap around things. Then you can get as creative as you want with your shots.
2. Camera Cleaning Accessories
No matter how careful you are, your dslr camera will almost certainly get dirty while traveling. Even something as simple as dust and smudges on your lens can ruin your photographs. So be sure to carry the appropriate camera cleaning accessories in your bag.
A good dust blower and a microfiber cleaning cloth will help you keep your camera as clean as possible on your trip. And these cleaning tools are typically small enough that you won't even notice the extra weight in your camera bag.
Pack The Right Camera Accessories For Your Trip
The accessories mentioned above will almost always come in handy while you travel. But ultimately, you've got to choose the dslr camera accessories that will best fit your needs. Whether you shoot portraits, nature or architecture photographs on your next trip, take a few extra minutes to pack the tools that are suited best for your situation.
Check out these Must Have Camera Accessories …