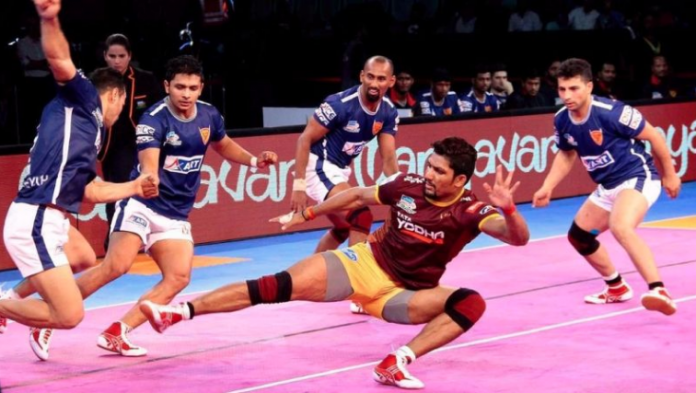 Kabaddi is a popular game that is played between two opposing teams on two opposite sides of a play court. Individual players called "raider" have to take turns trying to cross onto the opposing team's side, repeating the word "kabaddi, kabaddi" (or any alternate chant that is popular in that particular province where the game is taking place). Through some online websites, you can play now kabaddi online.
Rules of the game


Points are earned when a player successfully tags his opponents as many as he can in a single breathe without being caught before returning to one's own side of the court. Tagged members will be sent off the court as he is then "out".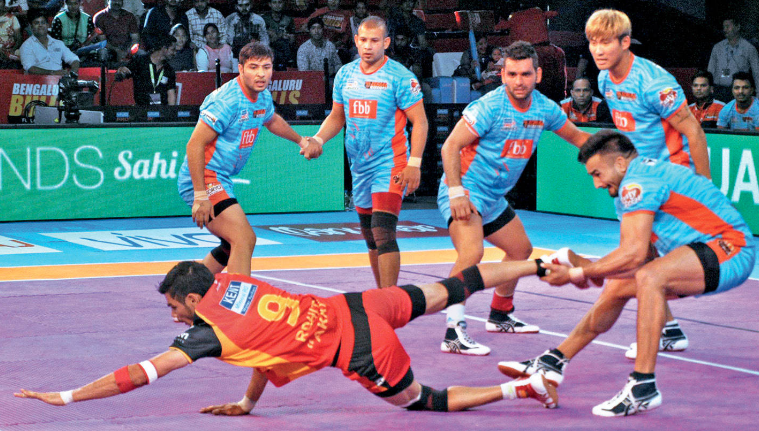 Becoming a popular world sport


Kabaddi is mostly played in South Asia. It is known as hu-tu-tu in western India, while popular as ha-do-do in eastern India and Bangladesh. Southern India calls it as chedu-gudu, and for Sri Lankan people it is known as gudu. In Thailand, it is recognized as thee chub. So it is quite evident that the game is played in several countries and each region had developed various forms of playing kabaddi.

There are 40 countries having their own National kabaddi teams, out of which 31 countries are members of the International Kabaddi Federation. In the 2016 Kabaddi World Cup, out of these 31 countries, 12 of them participated which took place in Ahmedabad. Some of the noteworthy teams who really made a mark by winning over most of their opponents were Iran, Thailand, and the Republic of Korea. India was the winner of the world championship.

It is believed that this game is an ancient rural Indian sport. It was originated during the prehistoric era, when people used to put more emphasis on human reflex development for self-defence and hunting purpose.

For several years kabaddi was a popular form of physical exercise in India which was played by pupils in Vedic gurukuls. Though it was little different from the modern form of kabaddi, the principal objective of the game in raiding the enemy territory, remained the same.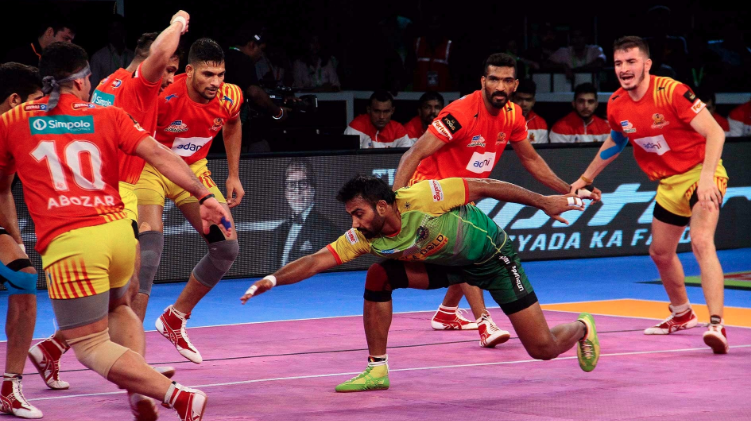 Winning Tips

When it comes to winning strategy of kabaddi, it is a general view that a lead boosts up the confidence of a player/team to a great extent which eventually helps to raise their chance of winning. This is known as momentum effect. Even the data analytics team also estimated the advantage that the team gaining the first point and makes the first all out of the opponent team wins the match in most of the cases. There are two options a team can opt for getting a point; either through raiding or by defending.

Play Online

If you are fond of kabaddi and love to play online kabaddi based fantasy games, then Dream111 is the right place for you. Dream11 is currently India's Biggest Sports Gaming platform having thousands of users playing online fantasy sports. It is a great platform for all kabaddi fans where they can showcase their sports skills. You can also create your own team which is made up of real-life kabaddi players from upcoming matches and compete with other online participants.