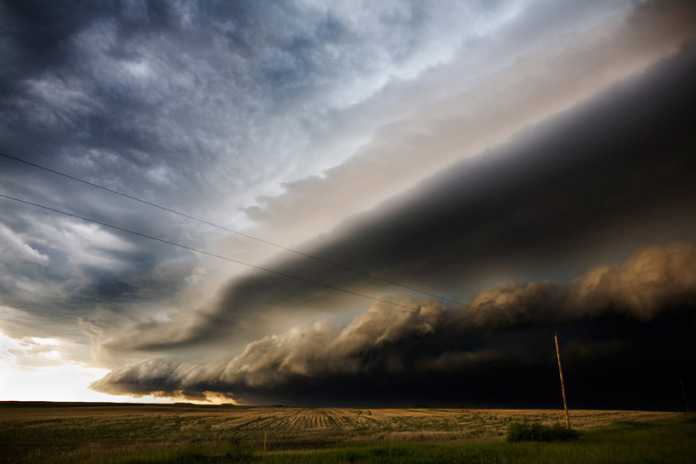 NEW YORK (Reuters) – A massive winter storm system packing cold air, snow and freezing rain was pummeling the central United States on Sunday and headed for the East Coast, sending temperatures plummeting and causing major delays for weekend travelers.
Rainfall and snow associated with the system will stretch over 1,500 miles, from southeastern Colorado to southern Massachusetts, meteorologists said.The storm "is going to be a real mess," said Bruce Sullivan, a senior meteorologist with the National Weather Service in Silver Spring, Maryland.
"The main system is injecting a lot of moisture and cold air out over the Southern Plains," he said. "It's going to bring quite a bit of precipitation."Heavy snow could fall on an area from eastern Kansas to Pennsylvania, with the Mid-Atlantic, including parts of Maryland and Washington D.C., getting up to 12 inches before the system dissipates on Monday. More than 1,500 flights were canceled and another 2,880 were delayed as of mid-afternoon on Sunday, according to the airline tracking site FlightAware.com.
"Ripple-effect flight delays and cancellations are likely to reach nationwide," said AccuWeather meteorologist Alex Sosnowski. The storm could also further deplete salt supplies used to de-ice roads and highways, already at critical lows after a snowy winter in the Northeast.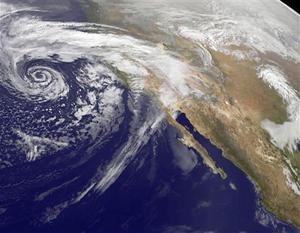 Boston and New York City should see only light snowfall, but lingering freezing rain could complicate Monday morning's rush hour for commuters. By Sunday afternoon, up to nine inches of snow had already fallen on parts of Indiana. More than 40,000 homes in northeast Ohio were without power due to downed transmission lines, according to Chad Self, a spokesman for utility provider First Energy. Most customers should have power restored by late Monday, the utility said. Margie Gibson, 60, of Perry, 40 miles northeast of Cleveland, said power at her home was intermittent throughout the day.
"The power keeps popping on and off every half-hour. It goes off and comes right back on. I have no idea why," she said. Central Arkansas, Tennessee and Kentucky were also at risk for heavy ice conditions and power outages, according to AccuWeather. Though temperatures will not be as frigid as during some other storm systems this winter, when the so-called polar vortex pushed Arctic air across large swaths of the county, the cold air will blanket areas as far south as Texas and North Carolina.
Temperatures in the city of Lubbock, Texas, in the northwestern part of the state, were around 80F (26C) on Saturday but by Sunday morning were a bone-chilling 18F (minus 7C), NWS's Sullivan said. Forecasters urged motorists to use caution as slick roads and fast-moving bands of snow can lead to traffic accidents.
In southwest Missouri, slick conditions were blamed in the death early Sunday of a 13-year-old girl when the driver of the Ford Explorer she was riding in went off the highway and overturned. The Missouri State Highway Patrol report two adults and another child in the vehicle suffered serious injuries, and nobody in the car was wearing a seatbelt.
On Saturday in Colorado, a heavy dump of snow midday led to a 104-vehicle pileup in Denver, leaving one woman dead and 30 other people hospitalized, police and local media said. Reporting by Victoria Cavaliere, additional reporting by Kim Palmer in Cleveland, and Kevin Murphy in Kansas City; Editing by Ellen Wulfhorst, Sophie Hares and Chris Reese)