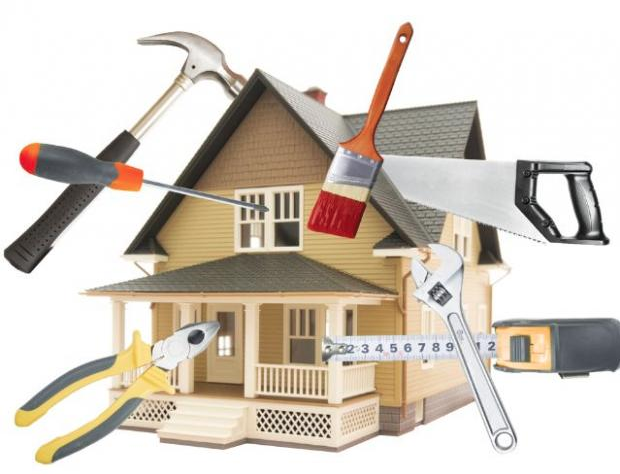 5 Home Improvements That Will Help You To Sell Your Home Fast
Selling your home can be a tough decision, specifically if you are not doing it willingly. But there are circumstances when you may have to sell it. The key challenge that homeowners face in such events is that the property does not get the right offers within the expected time frame. Certain steps can be taken to expedite the home selling process. One of these is making some home improvements, which should ideally be the ones that make your house sale worthy without digging a hole in your pocket. Here are some home improvement ideas that will help you sell your home fast.
1. Get a fresh coat of paint for the exterior
The exterior of your home creates the first impression on the prospective buyers who visit your property. A fresh coat of paint can do a lot of good, particularly of your house is years old. It can instantly perk up the look and feel of the home and make it attractive for the buyers. You need not spend a lot on an expensive exterior paint; even something regular would do the job for a short time span.
2. Go for a landscaping overhaul
While a coat of paint can give your house a fresh look, a landscaping overhaul can add to the entire ambience. Doing something as small as trimming the overgrown trees and shrubs and taking care of the patchy areas in the garden, can do the trick. Don your gardening apron and give your garden a pop of color with some pretty perennials and you can surely make any buyer fall in love with your place.
3. Invest in a budgeted kitchen update
A majority of buyers want to buy homes with welcoming and spacious kitchen. It would be a great idea to invest in a kitchen update with a few improvements that include repairs as well as aesthetic additions. Do only some minor modifications that give your kitchen a modern and utilitarian appearance without costing too much.
4. Get a bathroom makeover
Another part of the home that captures the attention of potential buyers is the bathroom. Give it a good cleanup to begin with, ensuring that the bathtub, basin and toilet look shiny and smell good.  Get the broken or damaged accessories and tiles replaced by new ones. Focusing on small changes is the key as going out of budget is not recommended because you are going to sell the house in the near future.
5. Go contemporary with flooring
A flooring swap may considerably improve the chances of your home selling faster. Opt for something contemporary and refreshing, such as replacing the wall-to-wall carpet with wooden flooring. Faded, stained or smelly carpets can be a big turn-off for the buyers. You can get smart and opt for laminated flooring that gets the right look without costing too much.
Some small changes in your home can go a long way in improving the chances to sell faster. However, if you are not in a position to invest in renovation, you can sell your house in Atlanta for cash to buyers such as Arbor View Properties. You can check out their website and know more about their selling process as well as connect with their representatives.