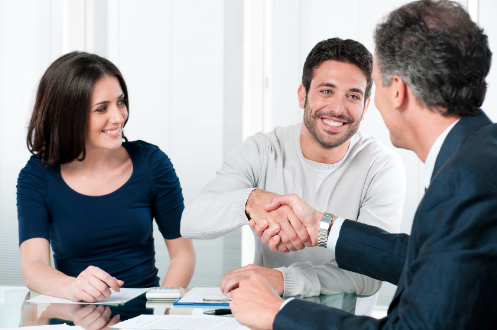 All of us are constantly working towards well-defined financial goals. When you have a financial plan in place, you can easily fill the gap between what you have and what you want. A financial plan will lay out the necessary steps you need to take in order to achieve the goals. However, many of us do not have the knowledge and time to build a financial plan and create a portfolio accordingly. This is where a financial consultant comes in. Not many are aware of the services offered by the consultant. If you are wondering who is a financial consultant, here is all you need to know.
Role of a financial consultant
A financial consultant is a financial advisor who works for a company. A consultant can also be a self-employed individual with knowledge and expertise of the industry. They offer personalized investment advice to help investors generate wealth. You can leave all your financial planning in the hands of a consultant who will help you achieve your long-term goals. They offer financial planning services by selecting the right investment products like a life insurance policy for you. In addition, they also guide you with investment decisions related to retirement. They also handle the buying and selling of investments instruments such as bonds and stocks.
A financial consultant meets the clients to understand their financial condition before making any recommendations. Whenever the client faces a big transition in life such as marriage, job switch, or planning a child, they arrange another meeting with the financial advisor who will make the necessary changes in the portfolio. Therefore, if you are an investor who is looking for correct investment guidance, you should surely hire a financial consultant.
Tips for choosing a financial advisor
Here are a few tips that you need to consider before choosing a financial advisor.
1. Do your homework
It is important to do your homework before choosing an advisor. Understand the qualification required to become an advisor and look at the professional experience held by one. You can learn more about the clients served by him to gain an insight into how he allocates the assets and whether he is an expert in wealth creation or not.
2. Understand the fee structure
You need to understand the fees before you agree to work with a financial consultant. There are many who only earn money from the fees they charge from their clients. Many advisors also make money from commissions they earn from selling products like term insurance. Many also trade securities for their clients and earn commission on the same.
A financial consultant can play multiple roles when it comes to helping the clients achieve their long-term financial goals. However, it is important for you to have clear financial goals so that the consultant can help you reach them. They have the professional knowledge, skills, and expertise to help you meet your goals and generate wealth in the long run.