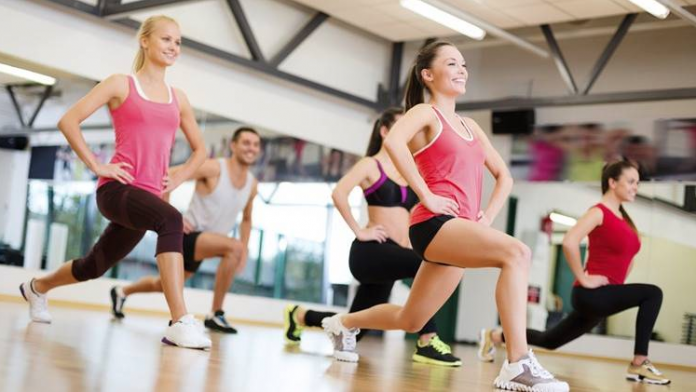 Are you a fitness freak who is often asked for tips on exercises? That's great. And the best thing will be for you here is to shoot a movie or video on your best exercises. You can then share the video with your friends. You can also put it up on YouTube for easy monetization. However, remember, there are scores of workout videos around. Thus, you have to ensure a perfect professional looking video to pull in viewers to your video.
The post below offers top tips to remember while making professional workout videos.
Mind the angle
This is the first thing to remember while shooting your workout video. Remember, an effective workout video always shows an exercise from various angles so that the viewers can get a comprehensive idea on the actual posture. So, be careful of the direction your body will be facing during exercise and shoot accordingly. For example, let's say you want to show the perfect way to do dumbbell press. In that case, the videographer has to position the camera high up & shoot the scene below.
Be careful of camera stability
Nothing is worse than shaky workout shots. When you launch a workout video, you have to ensure all the postures or movements that you take are clearly visible in the video. Thus, stable shots are a must as otherwise, no matter how great your workouts are- your viewers find it comfortable to watch the video. It's because, shaky clips won't make it difficult for them to learn your moves properly.
Thus, try to use a tripod while shooting the workout movie. In case you don't have a tripod, ask the camera person to hold the camera against some hard surface to ensure stable shots. The bottom-line is, the camera should not shake while recording the video.
Good lighting is important
Your workout video must be shot in strong light to assure each step that you take is vividly visible to the viewers. Any misunderstanding here can lead to wrong postures and unwanted body pain in turn. Thus, you have to ensure proper lighting for each step you take. Now, if you are shooting inside your gym, you can bring light from your home. In that case, you have to choose a spot which have got maximum lights in the gym.
Length of the video
You should remember people are busy these days and shorter your video is, the better. The video must not be longer than 2 minutes. So, there is no need to show your stretches, warm-ups or other preparations you need to take to get into the actual workout mode. You video will start with a warm "Hello" and a small introduction of the video. Then, you will go straight into the exercises.
Edit the video
You should not release the video before editing. You will find movie maker for Mac programs today to enable you to get that professional touch on your video. If you want expert recommendations for video editor programs, Movavi Video Editor for Mac will be a great option for you. It enables you to crop out unwanted parts, add text, add special effects and so on.