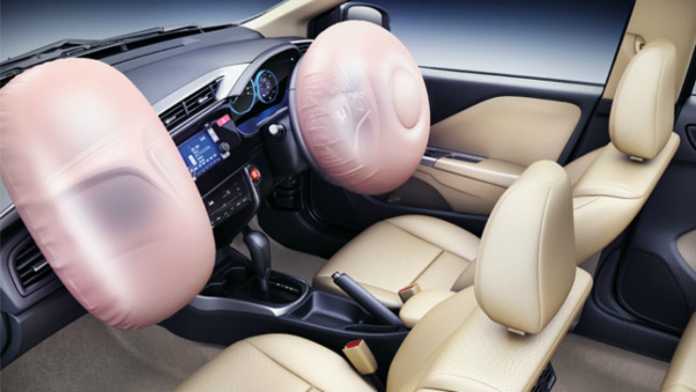 Honda Cars India Ltd (HCIL) is recalling around 2.24 lakh units of its premium sports utility vehicles-CR-V, sedans Civic, City and hatchback Jazz, manufactured in between around 2003 and 2012-to replace faulty airbag infiltrators in the biggest such practice in the nation.
The company will alter a sum of 2,23,578 cars to supplant airbag infiltrators. The inadequate airbag infiltrators have been supplied by corrupted Japanese supplier Takata; different car makers which have reviewed their vehicles globally  for using those defective airbags includes Toyota and Nissan.
"Honda will voluntarily replace airbag infiltrators as part of the company's preventive global recall campaign concerning air bag infiltrators. The replacement would be carried out free of cost at Honda dealerships across India in a phased manner, starting from October 12," the company said.
He added "The exercise will cover 13,073 units of CR-V made in between 2004-2011; 54,290 units of Civic sedan manufactured between 2003-2012; 1,40,508 units of its well known Sedan City made somewhere around 2007 and 2012 and 15,707 units of premium hatchback Jazz manufactured somewhere around 2009 and 2011".
A sum of 10,85,064 vehicles have been recalled so far in India by different organizations since it started. According to SIAM data, the past greatest recalls in India were by Ford of around 1.66 lakh units of its Figo and Fiesta classic models in September 2013 and General Motors' review of 1.55 lakh units of Beat, Spark and Enjoy models in July this year.
Click here for References:
1) http://www.ndtv.com/india-news/honda-to-recall-2-24-lakh-cars-in-india-over-defective-airbags-1219109
2) http://www.businesstoday.in/sectors/auto/honda-recalls-2.24-lakh-vehicles-for-faulty-airbags/story/223895.html
3) http://timesofindia.indiatimes.com/business/india-business/Honda-recalls-over-2-lakh-vehicles-in-India-for-faulty-airbags/articleshow/49014748.cms