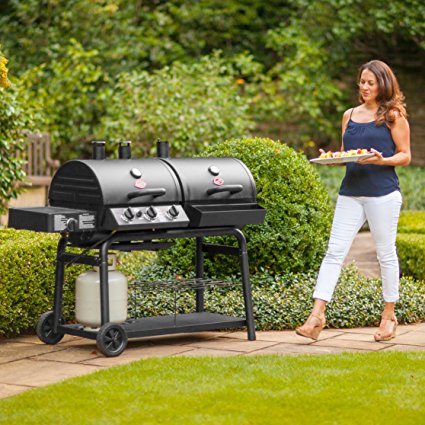 Have worried about getting the best-smoked meat? Probably you have once had an amazing smell from your neighbor's yard and have wondered how it was prepared.  Smoking meat does not mean just having it on an offset smoker and having everything right. No! The kind of an offset smoker you use in smoking your meat determines the kind of a smoked meat prepared. Getting the best offset smoker to use is based on the choice you make. The reason is that a lot of options are available to choose from and therefore it is of importance to consider the best. This article aims at giving simple and straightforward ways on how to get the best offset smoker.
Factors to consider before purchasing
First of all, you need to consider the cost of the product. This item can go for over $5000 and therefore it is necessary to decide the amount to be invested. The minimum pricing limits should as well be set to be able to get the best of the item. You may not get the best choice by spending less in acquiring it. It is because they may have been constructed poorly with the use of cheap steel which results in uneven cooking and hence poor flavor. It is therefore prudent to do savings and later decide to buy a nice unit. The benefits are worth waiting for.
The second factor to consider the maximum number of people to cook for. The issue is that to be able to smoke well, a considerable number of hours need to be invested. If the meat is to being prepared for about ten people, then planning is necessary. The capacity of the item, therefore, has to be considered to make it work. As highlighted above the smoker needs enough steel as well in its construction. Smoker with enough still construction can absorb heat and evenly distribute it making the meat burn in the desired way. Heat is lost rapidly in a thin steeled smoker. The meat of this type will, therefore, become dry and tough which will not serve as the best option.
The other factor to consider is the seals on the firebox and doors. The fact of the matter is that hot air rises. In the preparation of the meat, the agenda is to have the warm air from the firebox
crossover around the meat. It, therefore, means that the heat needed to make the meat have an awesome tasting may be escaping before it hits the cooking chamber. This happens if there are poor seals on the firebox and doors. The design of the item matters also.
Many of these products have a side box and a cooking chamber that is elongated.
However, some with a side firebox and a vertical chamber are available as well. A consistent flow of heat is allowed through the vertical chamber through all the meat which makes the heating consistent. Therefore capacity and design are important factors to consider.