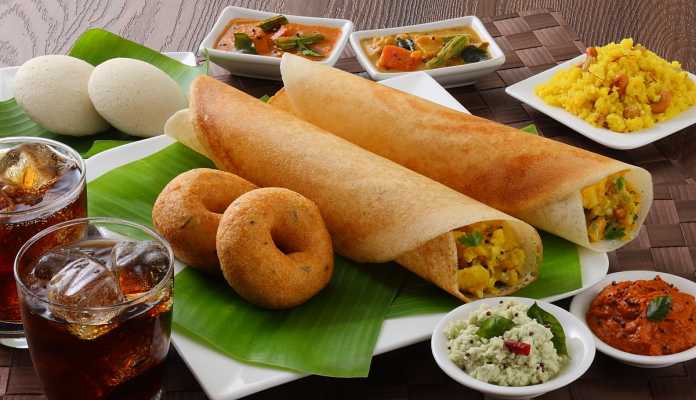 India is the best known for its food and beverages, with lots of spices and sweeteners, India is the most trending country that involves thousands of varieties of food all over the nations. Even the nukedwala's have the best recipes that can blow your tongue with best taste.
 
Here Blog Guru Comes up with Best South India Food, Check out here:
Dosa: Dosa is the most popular food in south India, there are lots of varieties of dosa comes that liken by your taste buds. With crispness and nutty flavor of a dosa and the mildly spiced crushed potato and spice mixture inside, dosa can become your favorite food.
Vada: Vada is the most common term, which is used as snacks in south India, It is made by a set of common ingredients, due to its popularity same as that of dosa, it is spread throughout worldwide.
Idli: It is also used, same as that of Vada as breakfast in every south Indian household, Idli is made by using fermentation process, where it breaks down the starch. Idli is elongated to countries like Sri Lanka – Should Try this!
Khozikode Biryani: As Biryani suggest it is made up of rice's and some spices to make it more favorable in south India. Biryanis are often served with mutton, but there are vegetarians' versions too.
Paal Payasam: It's a sweet dish, popular in south India that is served in happy moments. This is Kerala's special desserts dish. 3
Rasam Recipe: The dish is south Indian Soup that is prepared using Tamarind juice as a base, with addition of tomato, chili, pepper, cumin and other common spices.