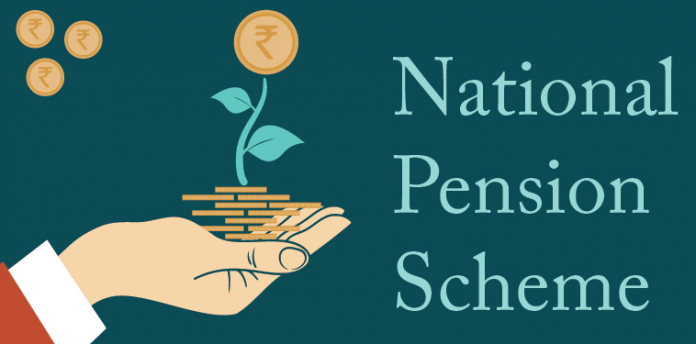 Is it worth investing in NPS? The answer is National Pension System (NPS) is the cheapest investment product in the world. Annual fund management fee is Rs 10 on investment of one lakh rupees, while in mutual funds or ULIP, it is charged between Rs 1500-2500. It is also very important to save tax. In addition to tax exemption under section 80C, Tax Benefit of Rs.50000 under section 80CCD (1) of NPS can also be obtained. The corporate Employee gets this discount under 80ccd (2). Apart from this, there is no charge for changing the asset class and changing pension fund manager.
Even after these lucrative features, NPS has not been able to achieve as much success as expected. All private NPS Tier 1 customers' assets are less than Rs. 5000 crores. The pension fund regulator and development authority have made several changes to make this scheme attractive for the customers. We are considering how important these changes are to customers.
The biggest problem with NPS in terms of high exposure in stocks was that it cannot be invested in more than 50% shares. After solving this problem, a new Life Cycle fund option has been added which can be done in 75% of the investment shares.
Aggressive Life Cycle Fund (LC-75) can have 75 percent exposure in the stock till the age of 35, and after this, four percent of exposure will go down every year. PFRDA chairman Hemant Contractor said, "The ability to take a risk with ageing decreases. At the beginning, where the investment in the shares has been kept at 75 percent, the level of reducing it should be even higher. Experts are also praising this move.
However, investing in shares is limited to only Life Cycle Fund. Investors with an active choice choose their asset mix themselves, and they cannot invest more than 50 percent of the shares. For government employees, however, the investment in shares is still limited to 15 percent. In addition to the Aggressive Life Cycle Fund, the regulator has provided options for investors who take less risk. Old Life Cycle Fund (LC-50) will be named Moderate Life Cycle Fund.
It also means that the investor who crossed the age of 40 will not be able to opt for more investment in shares under LC-75. According to the terms of HDFC NPS investors who are over 40 years of age should be given an option to invest more in shares under the active mode.
NPS has achieved success in delivering better NPS returns over the past few years due to both the equity and bond boom. In this scheme, an aggressive investor can invest 50% of his fund equity, while it helps in earning excellent returns.
It may be that this scale of giving returns of NPS may not be right in the coming time. The fund invested in NPS is also invested in long-term bonds, whose returns have not been good. Equity markets are also looking expensive at this time.