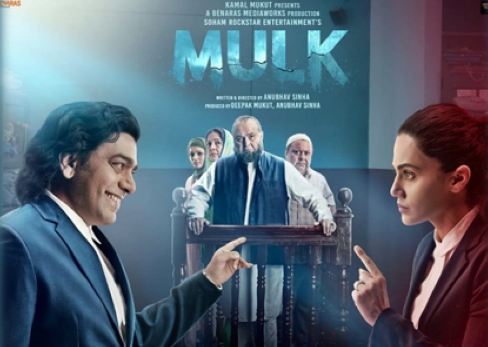 Bollywood is a huge industry and actors come and go all the time. While most of them have proved themselves over the year, there are very few that have cemented themselves in the hall of fame. And of all the actors in that list, there are few actors who have still been acting and making their presence felt with each movie. One such actor who has been experimenting with his roles is none other than the veteran actor 'Rishi Kapoor'. In 2018 alone, the 66-year-old actor did 3 movies, 102 Not Out, Mulk, Rajma Chawal, all of which won him immense acclaim from both critics and the general audience.

Rishi Kapoor started his career with a charismatic, chocolate boy charm in the 1973 movie Bobby. It might not be his first appearance in the big screen, but this was his debut as a lead actor. Breaking box office records, the movie proved to be a massive success. With his charming smile and handsome personality, he became the heart-throb of Bollywood in no time. With the passing years, he starred in many hit romance films such as Rafoo Chakkar, Sargam, Karz, Prem Rog, Heena and Bol Radha Bol.

With the arrival of the 2000s, we saw a new Rishi Kapoor where he switched to strong supporting roles in films such as Hum Tum and Fanaa. But then, he surprised the audience with a fantastic villainous performance in Agneepath. Mencising and ruthless, Rauf Lala won him immense critical acclaim and possibly kickstarted his new innings of playing diverse characters with new-age directors.

The critical acclaim continued with movies like Do Dooni Chaar, Chashme Buddoor, D-Day and Kapoor & Sons, as he continued to explore interesting characters and stories. Then came, the two movies that we believe are undoubtedly his best in the recent past, 102 Not Out and Mulk. Dabbling with two different genres, his performance in both the movies made people go wow. (Our personal favourite among the two is Mulk. Available on ZEE5, we highly recommend you watch Mulk movie online to see Rishi Kapoor give one of his career-best performances.)

As the acclaimed comedian George Carlin, once said 'You should get better at what you do or stop doing it'. Rishi Kapoor is just the very example of this, and no can deny that. He is one actor who can pull off any role put in front of him and has stood the test of time. Over the years, he has slayed many unconventional roles, roles you wouldn't see others play otherwise and we hope to see a lot of them in future. We just can't get enough of them!